The French Healthcare System
Since its inception over 200 years ago, France has built one of the highest performing health systems in the world. Despite being expensive to maintain and under constant funding pressure, the French healthcare system – a complex mix of private and public financing – is still one of the best in the world, offering a wide choice of general practitioners and healthcare specialists. In a report released in 2000 that analyzed the performance of the health systems of its 191 members, the World Health Organization (WHO), ranked the French system first in providing the best overall in health care according to five performance indicators:
Overall level of population health;
Health inequalities within the population;
Overall level of health system responsiveness;
Distribution of responsiveness within the population (how people of varying economic status find that they are served by the health system);
Distribution of the health system's financial burden within the population. 
France also demonstrates that stellar results can be delivered with a mix of public and private financing. France's infant death rate is 3.9 per 1,000 live births, compared with 7 in the U.S., and average life expectancy is 79.4 years, two years more than in the U.S. The country has far more hospital beds and doctors per capita than America, and far lower rates of death from diabetes and heart disease. The difference in deaths from respiratory disease, an often preventable form of mortality, is particularly striking: 31.2 per 100,000 people in France, vs. 61.5 per 100,000 in the U.S.
Our healthcare providers network includes:
A wide network of Physicians and other health providers in Europe and worldwide
A worldwide Hospital network selected with the greatest attention and according to our latest ratings
We are part of worldwide TPA network
Our databases are updated every month
A worldwide database of health costs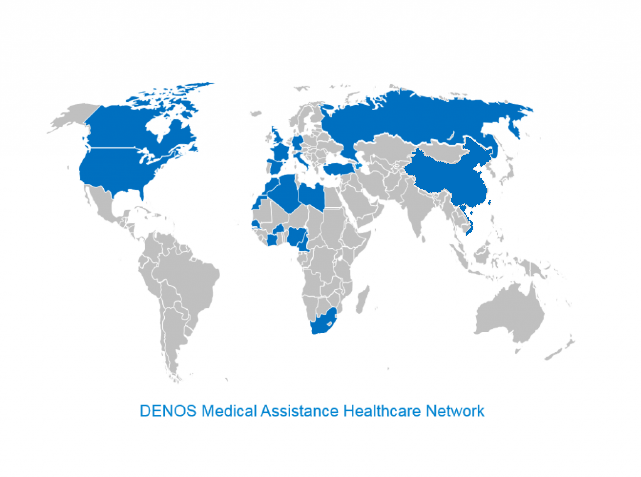 03
Meet our strategic partners